Al Cimaglia: Meadowlands Pick 4 Analysis | Saturday, January 8, 2022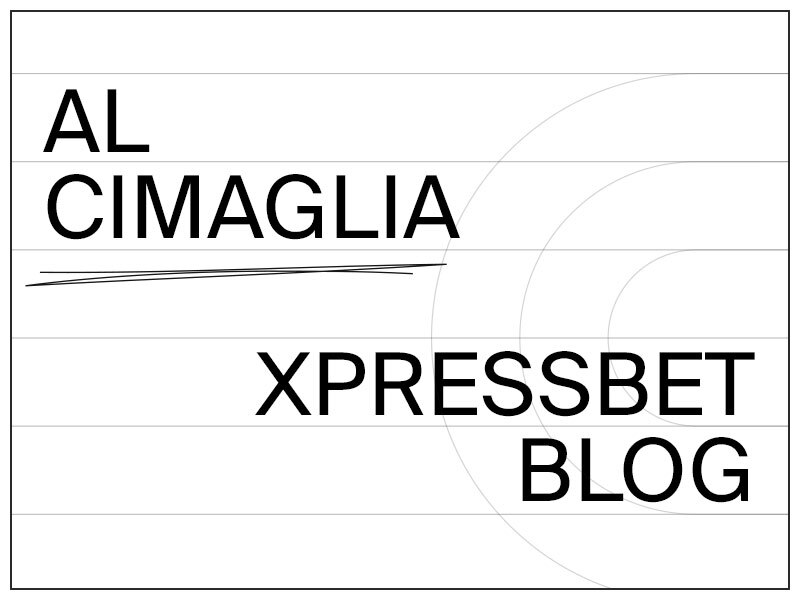 The Meadowlands has a big 15-race card scheduled with the features coming in Race 10 a Preferred Pace, and a Preferred Trot in Race 12 each with a $31,500 purse. The 0.50 Early Pick 4 begins in Race 6. The sequence has a $50,000 guaranteed pool with a 15% takeout, and it will be my focus.

Comments and selections below are based on a fast track.

Race 6

2-Walknafter Midnite (15-1)-Takes on better after a sharp win at a big price. Rolled the back-half in 54.2 and it wasn't an efficient trip. This will be a test but seems to like M1 and at this price in a field without a crusher it's best to use.
6-Belmont Major N (4-1)-This Art Major 6-year-old was facing tough company at YR and now makes its Big M debut. Coming off a 6-week rest qualified in 152.3 with Lasix here and was on the engine. Paced the back half in 55.4, looks like a fit and could fire hot off the bench.
9-Western Fame (7/2)-Willing to take a swing and leave out #5 the program chalk who is 0-16 at M1. This veteran was used hard in last to get the top and faded to finish 3rd. Looking for Mark Mac to leave, duck and then come off cover. Took an extra week off and this field may not be as tough as last time.

Race 7

4-All The Truth (7/2)-Makes the 3rd start since joining the Burke barn and has won 2 straight. Faces older here but Gingras could work an efficient trip from this post and best to not overlook. May have to win without getting on the point early in the mile and with a good steer that could happen.
5-Altus Hanover (10-1)- Price shot raced from the back in the last start which was the 1st time at M1. Finished 3rd and was rolling late in the mile. Makes the 3rd start for the Harmon barn that is batting 27% winners over the last 30 days.
6-Stormont Ventnor (6-1)-Broke stride at Phl in the last start and that is a risk. But if dialed on high, should be in the hunt at this level and could offer a solid price.
8-Ab'sattitudexpress (3-1)-Tries Lasix, makes the 1st start for the Daley barn and comes off a nice qualifier here on 12-31. Zeron will need to provide a sharp steer, but this looks like a good spot to make her 5-year-old debut.

Race 8

2-Put To Right (9/2)-Only 3 for 32 in 2021 but has hit the board in 4 of 8 at M1 with one picture. This is the choice for Gingras over the 4-9-10. Willing to toss last from the 9-hole and should be racing near the top of the stack throughout.
4-Always And Again (7/2)-Yonkers shipper has done good work at the Big M and was claimed by Engblom on 12-18. This will be the 1st start for the new connections and this is good spot for an instant return.
7-Hurrikane Emperor (3-1)-Was parked into a 54.2 opening half and the trip took its toll on 12-18. This will be the 2nd start off the bench, did qualify twice but only raced 3 times in 2021. Appears to have found a good spot to take a picture if ready to bring a big try.

Race 9

2-Trump Nation (3-1)-Raced well in the 2nd start since 10-17, was used hard to get the top and just missed sealing the deal. Gingras should get a close-up seat without using much gas and that could be the ticket to the winner's circle. Likes the Big M hitting the board in 14 of 25 with 7 wins.
3-Sonny Weaver N (9/2)-Wasn't Gingras pick as he stuck with Burke but likes to win and has been good on the big oval at Hoosier. Has gate speed and Bartlett should have Sonny in striking range turning for the wire. Winner in 10 of 25 starts last year could snag take his 1st M1 picture in the 3rd local start.

0.50 Pick 4

2,6,9/4,5,6,8/2,4,7/2,3
Total Bet=$36

Check me out on Twitter!